I had prepped a post for today that looked at personal branding versus reputation because, to be honest, I was beginning to lose track of where one ends and the other begins.
Then Erika Napoletano came sliding onto the Jugnoo playground saying that personal branding's kind of a loose concept anyways when it all boils down to being human.
(If you haven't read her guest post yet, click here—quick!)
From that starting point, talking brand versus reputation seems a moot point. After all, being ourselves should be easy, right? The rest is just detail.
The details of being human
Personal branding—or whatever you want to call it—didn't really hit my radar until a few years ago, when I moved to a city where I knew less than four people.
Suddenly, I couldn't escape first impressions. I started to look more closely at how I reflected myself both online and off.
I was once told that, when it comes to marketing, people need the opportunity to quickly check in or check out; they won't spend 10 minutes deciding whether you're relevant.
In her post, Erika wrote the same: "When's the last time you had a productive conversation with a bobblehead doll? Skip the nonstop nodding and pick a side."
Picking a side means clearly drawing lines in the sand. The details that get batted around in conversations about personal branding help define those lines: Understanding what motivates you, what interests you, what you believe.
These aren't easy questions to figure out, and the lines you set will draw some people towards you and repel others without a second glance. The trick is remembering—and believing—that that's okay.
Bringing lone nuts together
A few years ago at TED, entrepreneur Derek Sivers showed how easy it can be to go from being a lone nut to part of a movement.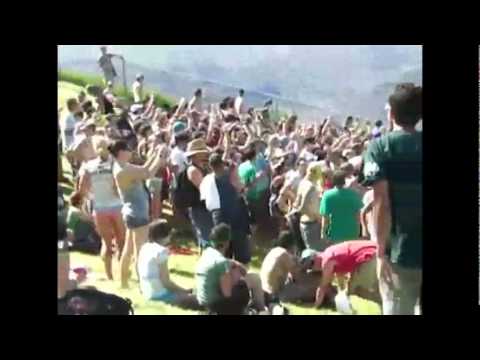 This is one of my favourite TED presentations, but what does starting a movement have to do with personal branding? Because whether you're a leader or a follower, we're all looking for something: Community.
Whether you share common interests, a belief or a cause, I think personal branding is the art of leaving an impression on your tribe, showing them not only that you're relevant, but that you belong.
Thoughts?