It's time of week once again, gentle readers, and sometimes we approach the weekend knowing that even at a place like Jugnoo HQ the best is yet to come. Which is a most elegant way of saying that this week was a little more work, and a little less play than usual… but the next two days hold 48 hours of lunacy and excitement – at least, for some!
The Running Man
Last weekend, our very own Josh Gorner ran the Scotiabank Toronto Waterfront Marathon, and you were there in spirit – following along with the winners, Guinness World Record breakers, and everyone in between on our Social Hub. Thank you for cheering along with us as Josh ran 5k for Engineers Without Borders, and a new record was set…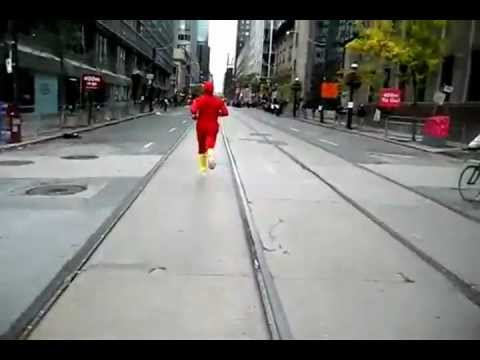 …albeit not by Josh. Not that he wouldn't have been able to pull off the leotards, mind you! He simply opted for a more traditional get-up, augmented by some serious hardware.
Our congratulations once again to all the runners who braved the cold and the wet to push themselves to their limits – either for charity, or simply to test their long-distance running abilities – and a big thank you to the Canadian Running Series for letting us be a part of it with our Hub technology!
Funny, Ha-Ha? Or Funny…
As I mentioned, for what we lacked in jollies this week at HQ, some of us will be gaining it back sevenfold over the weekend. In case you didn't know, Jugnoo blogger, and nuisance-about-the-office Matt Andaloro is a pretty funny guy. Don't believe me?
He also has a life make with the jokes outside of work too, with the (rather unfortunately named) Moist Theatre, which he co-founded at school. Boy, do I ever hate the word 'moist'… but that is definitely a well-worded rant for another time and place.
This weekend, he'll be taking the Comedy Bar  stage by storm for the Big City Improv Festival with his fellow players, which we would have loved to attend, but wouldn't you know - it's all sold out. Who would have thought that there were so many suckers in our fair city? Paying good money to see what we get Monday through Friday for free?!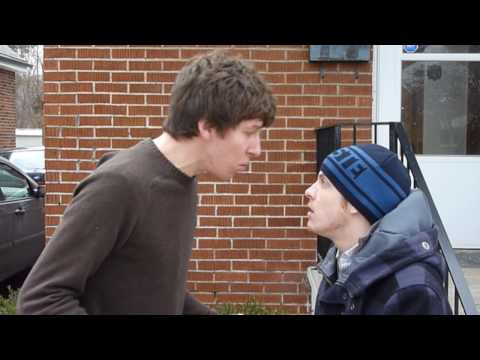 If you can't join Moist for the IRL LOLs, track the Big City Improv hashtag to see what I am sure will be some of the funniest tweets of the weekend with our Visualyzer, or follow them directly for all the news as it happens!
We promise, next week we'll have more inter-office shenanigans. After all… we're getting ready for my favourite holiday – Halloween! It's true. I prefer candy, costumes, and ghastly 'tomghoulery' (that was meant to be a play on words, promise) over any other holiday, so you can be sure that next week's TGIF will more stuffed than your older brother after he stole, and consumed, all your loot.
Until next week, gentle readers… TGIF!