It's Friday the 13th! How are you celebrating? Here in Ontario, we celebrate with a bike ride to Port Dover, a picturesque little community of about 6,000 year-round residents on the north shore of Lake Erie.
No, not that kind of bike – we're talking motorcycles! You know, the vroom vroom kind.
So, you can imagine what it looks like when hundreds of bikers descend on this tiny community as part of their Friday the 13th celebrations.
It's a popular tradition that draws a fairly large crowd. What does your city do to celebrate? Share your stories in the comments!
Oh, and we know that some people don't celebrate this traditional day of bad luck. And some go out of their way to avoid it…
It's Friday the 13th. Maybe we should cancel work today just to be on the safe side. #Friday13th

— Scott Dickson (@scott_dickson) July 13, 2012
Are you superstitious? Do you suffer from triskaidekaphobia? Have no fear, Jugnoo is here! We're going to make your day rock – read on.
The Best Kind of Sharing, Ever.
With less than two weeks left until Social Mix, we've hit our donation target for The Remix Project! We certainly couldn't have done this without all of your generous support.
As our way of saying thanks, we've lowered ticket prices to just $180, down from our original ticket price of $299. If you haven't purchased your ticket yet, now's the time!
Proceeds from ticket sales will go to benefit The Remix Project, a Toronto-based organization that give disadvantaged youth the resources they need to succeed in their education and start their careers. This amazing bunch of young adults is looking to make a difference, and you can, too.
Get your ticket now, before they sell out!
Bonus: Use the code 'JugnooIsAwesome' at checkout to receive an extra discount. There's no excuse not to come out – with our great lineup and proceeds going to support The Remix Project, you've gotta be there!
Oh, and big props to Sgt. Tim Burrows of the Toronto Police Service for making this awesome video about our event. Thanks so much, Tim – we can't wait to hear you speak at the event!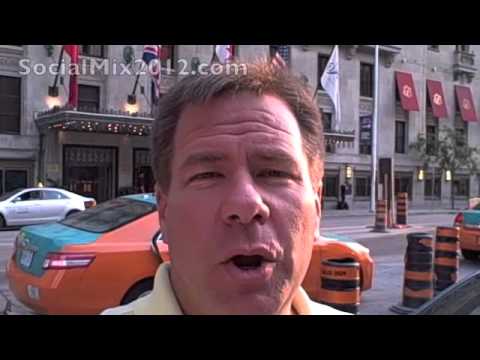 It's All About Video (and Bunny Cams)
We all know that video makes the world go 'round. It's one of the easiest media out there to send a message through, and helps connect people all around the world. In short, it's pretty powerful stuff.
Yesterday we announced some super-cool patented video technology that we're excited to share with the world.
Jugnoo's Social Video Marketing tools enable you to create videos to promote businesses and ideas. Whether you're a business owner, blogger, or just want to make a family video, Jugnoo's Social Video Marketing tool can help you.
Give our Social Video Marketing tools a spin and let us know what you think!
What's cute in web video this week? Our pick: A bonafide bunny livecam, running out of Craig M.'s home in Oakville, Ontario. The litter of kits had been attacked by a skunk outside of his home, and he brought them inside to protect them after they were abandoned by their mother.
Hours of squee right here (click the image):
That's all for this week – don't walk under any ladders.
We'll see you next week here, same place, (kinda) same time!