Ahh, the promise of fame:
"Kid, you're gonna be a big star. Your face is gonna be up on billboards. You're gonna make a lot of money. You've got the stuff of legends"
These days, 15 minutes of fame happens every minute of every day. The internet has transformed the way we live and consume information.
In real time, we are connecting cultures, streamlining communications and validating the value of a single piece of content. It's a rich breeding ground of social phenomenon. And alongside the tweets and blogs and Facebook posts, putting your life to video – and sharing it online – has become as commonplace as writing in a diary once was.
Sites like Viral Video Chart curate the exceptional videos.
Here are some mind-blowing stats touting the incredible strength of the video channel, subsequently telling us why we need to pay attention to it:
Americans streamed 43.5 billion videos in December 2011, up 44% since December 2010,
105.1 million Americans now watch videos online each day, up 43% from 73.7 million in 2010
The average video view length is up from 5 minutes to 5.8 minutes, showing an increasing willingness to watch longer form content
The average viewer watches 239 videos per month
Video advertising volume is rising faster than total videos streamed. The ratio of the number of video ads to total videos grew from 12.8 percent to 14.1 percent, with video ad volume up 20% to 7.1 billion ads served this year
If you've ever watched this episode from South Park, called "Internet Stars" it sets out to showcase some of the most viral videos back in 2008. This was pre-Susan Boyle so just in case you're wondering why she isn't here….
Susan Boyle Lived her Dream
Which brings me to Susan Boyle: while she isn't an internet celebrity per se, the internet helped propel her rise to stardom. Mashable reported the following on April 19, 2009:
As of 10pm ET Sunday, Visible Measures reports the following Susan Boyle stats:
650 total video placements found associated with Susan Boyle, including the original performance, interviews and fan responses.
These clips have accumulated 93.2 million views, meaning that views nearly doubled this weekend
On Saturday, 15.6 million views were counted
On Sunday, a further 30 million views were logged
Total comments approximately doubled since Friday to nearly 250,000.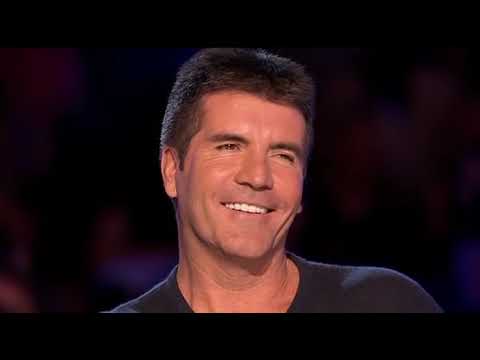 Video Stardom is within your Reach
While Susan Boyle is an anomaly, it's stories like this one that are proving that video makes it increasingly easy to create internet fame, even if it is momentary.
These days with the number of tools out there: from Ustream, to Animoto, Kultura, Ooyala and even our own JugnooME, you have a plethora of resources (from simple to more complicated) to create, edit and distribute video to your favourite channels.
Advertising your videos through YouTube/Google also makes your visibility stretch further with budget-sense in mind.
There are millions of videos being uploaded everyday. There really is no formula for deriving video success. However, I did find some pretty handy tips from one of my favourite sites, Social Media Examiner that will definitely help:
Make your headline count
Just like a headline to a blog post, video titles can pull powerful traffic. There are two main reasons why the title is so important.
One, a great title can instantly grab a viewer's attention. Two, when you use the appropriate keywords in your title, you are more likely to show up on search engines when people are searching for your topic.
And remember Google owns YouTube, so there's a story connection between video and searching.
Provide excellent content
Take some time to think about your ideal viewer.
What do you know that they'll find valuable? What can you teach them? "How-to" videos are extremely successful because not only do they offer great value to your viewer, but also you're able to showcase your knowledge and skill, thus positioning yourself as an expert.
This is key as you continue to grow your brand.
Also, no matter how good your content is, it won't matter if your video is too long and you lose your viewer's attention. Try to keep them short.
Include your URL in your video
When you edit your video, take advantage of the different editing features. One easy feature is to add a text box to your video. This is where you can display your website address and it's a great way to get exposure.
Go beyond YouTube
Most people post their videos on YouTube. In addition to this, make sure to always embed your video on your own website. This will increase the amount of time people spend on your website and help grow a captive audience.
Also, Google's algorithms consider how many times a video is viewed, and embedded video views you receive get added to the 'views' tally on YouTube. This is important for showing up in Google search results!
Optimize your keyword strategies
To optimize your YouTube videos, make sure to use keywords in your videos' titles, descriptions, and tags.
Use your website's text pages as a kind of "map" for Google. To help the search engines figure out what your videos are about, embed videos into text pages on your site that are relevant to your video.
Target specific search phrases, not just search words. For example, instead of using "cupcakes" as a keyword for an organic bakery, use "cupcakes with organic frosting" for a better chance of showing up on the front of search results.
In closing, please watch one of my favourite all-time viral videos: "I'm Yours" – this Ukulele kid is hilarious as he attempts to perform Jason Mraz's classic. Watch his facial expressions! Enjoy!