Today is a very cool day for Jugnoo. Our JugnooMe platform has gone through a major revamp and it's absolutely outstanding (if I do say so myself).
If you have been lucky enough to be one of our early Beta users (and thank you!), then you will be pleasantly surprised by the sleek new look and the great features we've established.
Here's some of the new stuff:
New Look, New Feel
Check out our new website: Did you notice that new video we created? We're proud of it! It sums up JugnooMe to a "T".
If you're a small business owner, this video speaks volumes AND shows you how JugnooMe can really change the way you do business! We think you'll like it.
Check out Kirk, owner of the Bandit Cafe, who's using JugnooMe:
Apps At Your Fingertips
If you want to know at-a-glance what JugnooMe (by the way, it's M.E. for Marketing and Engagement) stands for––it's the plethora of applications you have at your disposal.
We have Facebook Applications, Twitterfeed, Social Search and Reputation Management, Video Creation and Distribution…just to name a few. It's everything you need to implement your own social marketing programs successfully–-all under one roof.
Did you notice the new design? it's clean and the navigation is intuitive.
Meaningful Data
Moreso, we've beefed up the dashboard. Now you have the option of seeing some pretty meaningful KPIs (Key Performance Indicators) like social search sentiment, and Twitter Analytics. And this is just the beginning. We can't wait to show you how this will be amped up! Coming soon….
Video Speaks Louder than Words
One of my favourite tools on JugnooMe is our Video Creation and Distribution Tool, SVM.
We've added more awesome templates that allow you to build some pretty slick video within a matter of minutes. Just add some pics from your files; add some text to describe each pic; put them in order; add some audio – either your own or those in our stock library; then create.
Within a matter of time your video is ready to be viewed and shared. For small businesses, this can be a great marketing vehicle to show off your "wares" without impeding on your precious time.
This is a personal one I've created of my family day at Cobourg: I've sent this off to some family members who thought it was a pretty powerful way to post family events as opposed to standard images.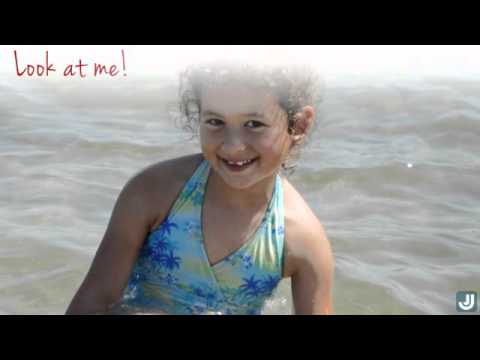 For businesses, this fires up your engagement value even more and really takes your brand to the next level – your customers will love you for it!
Warning: Don't get too excited. This is only the beginning. As per Danny Brown, our own VP of Product Intelligence,
"This is the beginning of a journey to reach our vision of a social web where everyone has the chance to truly be seen….We have proprietary platforms that will interconnect to offer the complete experience for social web users. JugnooMe™ is the first salvo."
So, there you have it – excited yet?
The JugnooMe platform is currently in Open Beta – to get your slice of JugnooMe, head on over to our sign-up page and start taking your business social today!