This is a guest post from Karim Kanji. 
It would make sense. Banks being active on social media, that is.
If you've seen TD's "odd couple" commercial you're probably aware that banks want to portray themselves as becoming a financial "convenience store". They are open before you get to work and they close after you've reached home.
TD Bank (and Canada Trust before they changed colours) pioneered the concept that banker's hours should extend beyond the 9am-3pm time slot.
So being active on social media seems like a natural extension of becoming more convenient.
Canadian banks have used social media in two main ways:
Customer Service and FAQs
This is the easiest entry point for the banking industry in embracing social media. Tools like JugnooMe,  Radian6 and HootSuite allow users to listen, monitor, respond and engage on social platforms such as Facebook and Twitter.
For example, one look at TD's Twitter account will give you the understanding how simple, yet effective, a customer service tactic can be. According to their Twitter profile, "@TD_Canada is where you can comfortably connect with real people from TD, 7-days a week from 6am – 11pm."
It is still a remarkable way to get fairly intimate banking information from home. Or work. Or the bus. Or the middle of the street. Wherever you have access to Twitter, you have access to your bank. And that certainly beats standard banking hours.
Education and Promotion
Like any other business, banks are in business to maximize their profits. Or in layman's terms: make money. So it's obvious that banks would also use these social channels to promote their products. And they do so in a less than aggressive way on social media.
One look at any bank's Twitter or Facebook feed in February and you will understand.
First, everyone is promoting the value of RRSPs (deadline is the last day of February). Makes sense to educate people about RRSP because banks sell RRSPs.
Another example of this is ING Direct's use of social media and user generated content to create their popular THRiVE chequing account. When they launched the chequing account in 2010 in "beta" they received feedback from approximately 10,000 users. They actually used this feedback to create the "final" version of the product before they released it to the general public.
This initiative was not on Facebook. However, beta testers used social media platforms such as Twitter and blogs to voice their approval and suggestions during the testing period.
Still Figuring It Out
Despite all this social media activity, banks are still a highly regulated industry. As a result, they have been slower to use these new media tools. And more predictable.
The low hanging fruit for banks, as it pertains to social media, is to use this channel for push marketing. Whether it's promoting special "for a limited time" interest rates or even third party testimonials on "7 Reasons to Lock-In your Mortgage", banks use social media less for listening and responding and more as a secondary sales channel.
CIBC's community Twitter account is a great example of this. @CIBCcommunity's profile says, "As a leader in community investment, CIBC is committed to supporting causes that matter to our clients, our employees and our communities." So one would assume that the account would be engaging. This would be further from the truth.
The last time the account actually @replied or @mentioned someone was on Oct 31 2011. More than 4 months ago! And that was only because someone complained.
There are internal banking departments that are also still trying to figure it out. Financial Advisers would fit into this group.
Financial Advisers must be very careful about giving advice outside of a proper regulated process. Even the perception of giving advice can lead to regulatory penalties.
So when faced with the possibility of a FA tweeting about a stock, almost all banks have stopped short of a full social media embrace. And with technology moving faster than the regulatory bodies, social media may not become fully embraced by the banking industry.
Moving Forward
Is there room for improvement? What about innovative campaigns and new uses of social media? (I'm sure someone, somewhere at a bank (or their AOR) is trying to wrap their heads around how to use Pinterest in a campaign.)
Here are a few suggestions:
Empower all employees by giving them access to proper social media training. Banks have tens of thousands of employees. In my book, that's tens of thousands of potential brand ambassadors.
The use of Social CRM and mobile technology should empower banks to communicate with their clients to give timely and personal financial advice.
Carefully consider using user-generated content (UGC) initiatives and campaigns to understand the needs and desires of your clients.
With social media, banks are trying to understand the needs of their customers. These include, but are not limited to, their preferences in products, convenience, flexibility, customer service, communications and choice.
However, it must also be understood that no matter how effective social media is at obtaining these insights, it is not a solution to bad front line customer service and/or inadequate product offerings.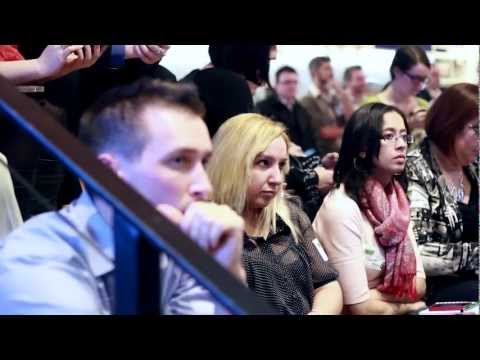 About the author: In late 2010 Karim helped create thirdocean. thirdocean collaborates with companies helping them to utilize online, digital and social tools to strengthen specific business needs. Karim is also the co-founder of XConnect, a thirdocean project, a boutique media property. Since mid-2010 XConnect-branded events have attracted hundreds of people interested in discussing how technology and new media have impacted various industries such as sports, music, fashion and film.